Experienced Indianapolis Traumatic Brain Injury Attorneys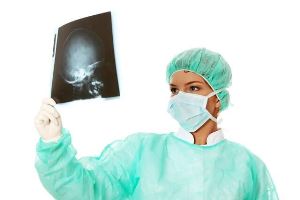 If you, or someone you love has been the victim of a traumatic brain injury, your first step should be to seek advice and treatment from a qualified physician that you trust. Your next step should be to contact the experienced team at Caress Worland Law Group to gain an understanding of your rights under the law and the compensation you may be entitled to. As medical researchers and practicing physicians continue to learn more about traumatic brain injuries (TBI), we are all gaining a better perspective of just how dangerous and life-altering these injuries really are. Gone are the days of a concussion being dismissed as a "minor" injury. While concussions may be relatively mild in comparison to other forms of TBI, we now know that they have the potential for life long effects.
These effects can include risk of further brain damage, permanently impaired brain function, impairment of other bodily functions, and in the worst and most severe cases, even death. A traumatic brain injury can affect your concentration, your ability to enjoy activities you love, your mood, and much more. As a result, it is important for anyone experiencing symptoms of a traumatic brain injury to seek medical attention as soon as possible.
Along with spinal cord injuries, concussions and other forms of TBI are among the most severe injuries a person can suffer in a vehicle collision or other accident. With the potential for immediate long-term effects that can worsen rapidly without prompt medical treatment, any signs of a potential traumatic brain injury should be treated as a medical emergency. Brain injuries are often missed entirely or misdiagnosed because they are not immediately obvious. Outward symptoms may initially be missed, or medical images like CAT scans and MRIs may be misread by medical personnel. It is a medical professional's responsibility to investigate and thoroughly assess all potential possibilities for injury, but unfortunately, this doesn't always happen. Once a traumatic brain injury is diagnosed, individuals with TBI must carefully follow their doctors' advice, and they must ensure that they have the financial resources necessary to cover their expenses during their recovery. At Caress Worland Law Group, we're here to help ensure that you can do exactly that. If you or a loved one has sustained a serious brain injury which you believe is the result of medical malpractice, you may be entitled to compensation for current and future medical bills, long-term disability, loss of wages, loss of enjoyment of life, and more. We can listen to your story and help you to assess your circumstances so that you can move forward toward recovery of the compensation that you deserve.
Personal Injury Lawyers for TBI Victims in Indianapolis, IN
With decades of experience representing accident victims in the Indianapolis area, we are aggressive advocates for individuals diagnosed with traumatic brain injuries. Our dedicated Indianapolis Traumatic Brain Injury Attorneys understand the long-term and potentially devastating impacts of these injuries, and we know the financial strain that can come with a TBI diagnosis. At Caress Worland Law Group, we believe that no one struggling with a traumatic brain injury should struggle alone or without the resources that they deserve to receive the treatment they need.
We have helped clients across Indiana secure financial compensation for traumatic brain injuries resulting from vehicle collisions, falling objects on construction sites, and other serious accidents. If you are entitled to compensation, attorney Tim Caress and the team at Caress Worland Law Group can help you win the compensation you deserve. Contact our Indianapolis Traumatic Brain Injury Lawyers today for a free consultation and find out how much you may be entitled to recover for you or your loved one's:
Brain contusion
Concussion
Coup-contrecoup brain injury
Diffuse axonal injury
Penetrating brain injury (open brain injury)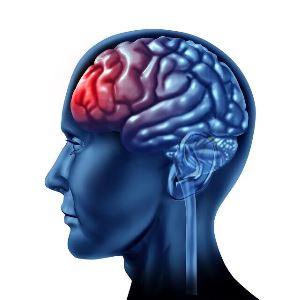 Traumatic Brain Injury FAQs: Answers from Indianapolis Attorney Tim Caress
Discuss Your TBI Case with an Indianapolis, IN Personal Injury Attorney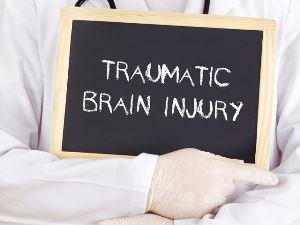 If you would like more information about seeking financial compensation for a traumatic brain injury sustained in a vehicle collision or other accident, contact us to schedule a free, no-obligation consultation with one of our experienced Indianapolis Traumatic Brain Injury Attorneys. To schedule an appointment at your convenience, call us at (317) 255-5400 or request your free consultation online today. We are ready to listen to your story, address your concerns, and help you move forward toward seeking the recovery you deserve.